Asbestos Removal Consumables
Sacks and Bags, Disposable Suits and Protective Work Wear, Adhesive Tapes, Signage, Polythene Sheeting and more.
Site Tools & Equipment
We stock a wide range of industrial tools, machinery and equipment for the construction and aerospace industry.
Plant Hire & Maintenance
From Excavators, Dumpers, Loaders to Decontamination Units for Hire. We also provide plant maintenance service, test and repair.
PPE & Janitorial Materials
High quality Janitorial, Traffic Management, Catering, Respiratory and Personal Protective Equipment.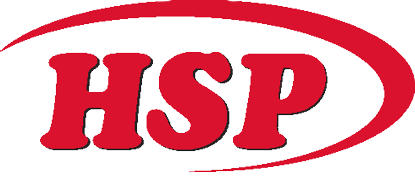 HSP Site Supplies
One Stop Shop
HSP Site Supplies Ltd is an importer, manufacturer and distributor of contractor site tools, consumables, safety, janitorial and site welfare products.
We are a 'one-stop shop' for the Asbestos Removal, Demolition & Construction industries, dedicated to customer satisfaction backed by our extremely fast delivery service and highly trained sales team.
Today, open a
Trade Account
Become a member and enjoy our dedicated service provided by the HSP sales team. Let us help you achieve your project goals.
Apply Today Here

Protecting your workforce
From consumables, equipment, bio security to plant hire we have you covered…
HSP Site Supplies Ltd are specialist suppliers to the asbestos removal sector. With over 100 years combined experience we've become a 'one stop shop' for the industry.
We also hold a large range of general safety items for the construction industry.
Based in 3 locations in the UK (West Kingsdown, Wigan & Cardiff) we can provide national coverage for general consumables.
HSP currently hold an ancillary licence so we are able to offer a full range of decontamination, servicing and testing options from our premises in Kent.
We have a large rental fleet offering decontamination units, negative pressure units, H Type vacuums and much more. All of our equipment is tested in house and is supplied fully certified and ready to use.
HSP Site Supplies Ltd work hand in hand with our sister company Hazardous Safety Products Ltd who specialize in the manufacture of equipment used in the asbestos removal industry.
HSP Hire Division
Do you need your own equipment serviced or require rental?
Our Hire division offers a fully compliment of rental equipment fully serviced and ready to go.
Contact HSP Hire Today
Download
HSP Brochure
Specialists in Decontamination Solutions
Click the icon below to view or download our latest HSP product brochure ◎    Guaranteed flexible prices
◎    Frequently stocked general consumables
◎    Trade accounts Buy Now Pay Later
◎    Disposable Wear & PPE
◎    Modular Shower Systems & Negative Pressure Units
◎    Rental equipment fully serviced and ready to go
Download Hazardous Safety Brochure
Download Bio Security Brochure
Download Brochure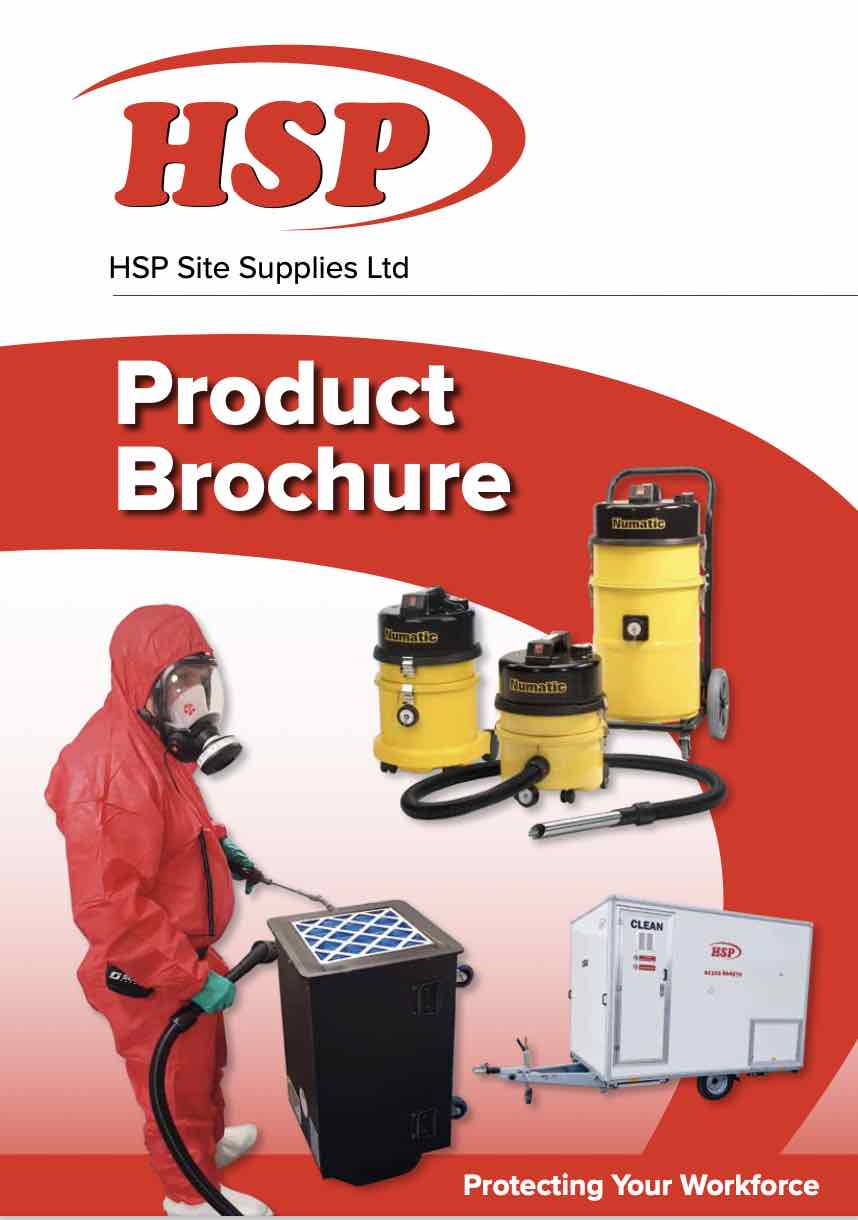 Our site locations
View our locations around the UK and find contact details for your nearest office.
Locate the Nearest Office
Drop us a line
You can contact us by filling in this form any time you need professional support.
Email the Sales Team
Apply for a trade credit account online today with quick decision.
Fill our Online Application Form